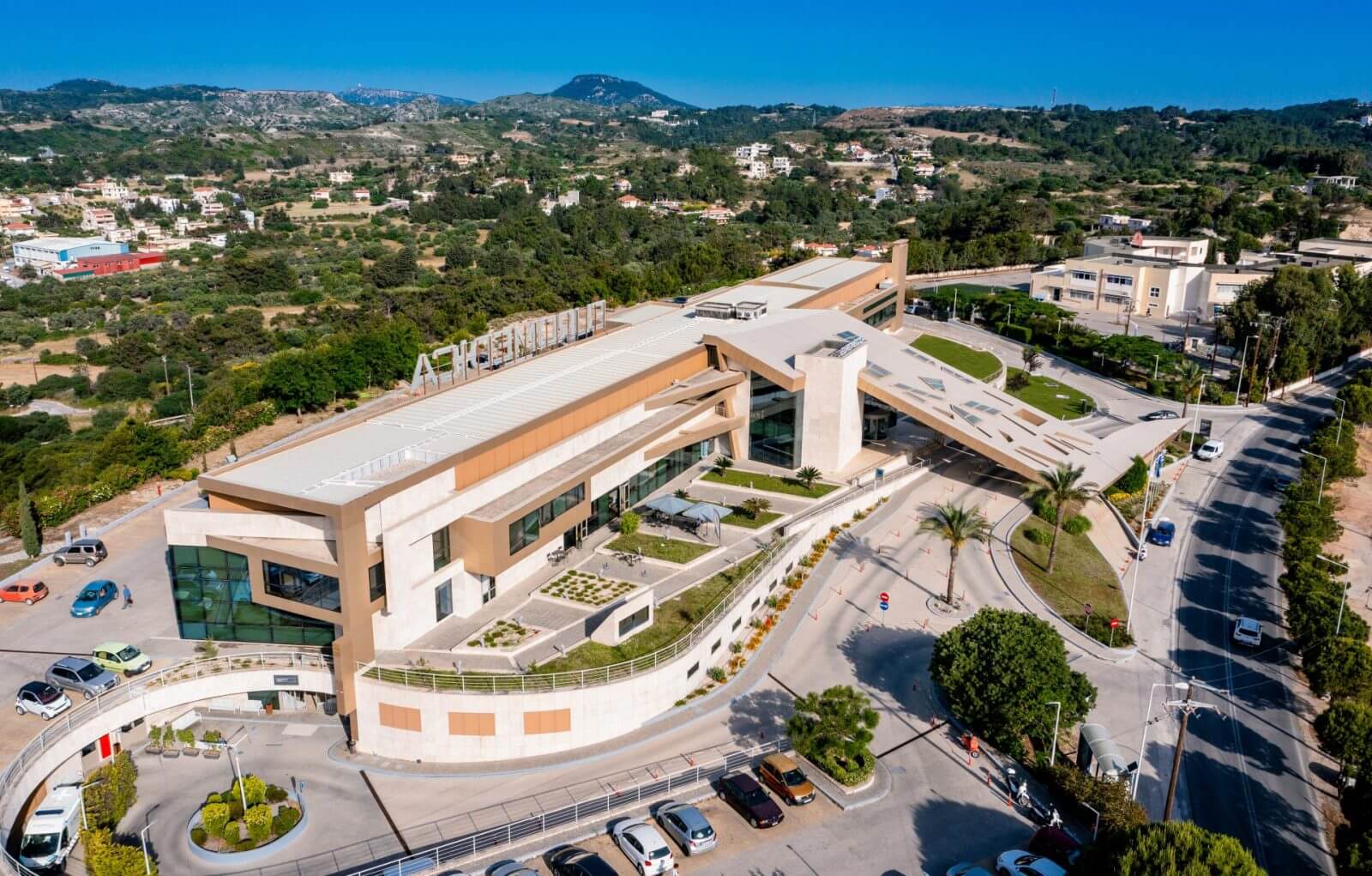 International Patients
Department
Euromedica has a tradition in providing medical treatment to international patients, across its network. In Rhodes, the International Patients' Department was established from the first moment the Clinic was inaugurated, as is well-known that the island attracts millions of tourists every year, providing high-quality medical services by renowned doctors and physicians. The department's mission is to provide a personalized service tailored to the needs of each patient, while making their stay as comfortable as possible.
The International Patients' Department provides extensive information on treatment inquiries, doctor appointment scheduling, admission procedures, travel coordination, interpreting services, and general support during and after any medical treatment. The International Patients' Department at Euromedica Rhodes strives to ensure the excellent stay of patients in the Clinic, but also their safe return to their place of residence, in good health.
What we do
International patients visit the clinic for different reasons and with different expectations. In the context of receiving treatment in medical units, international patients may experience language and/or administrative difficulties in the pre and post-treatment phase. For this reason, Euromedica has set up a team of multilingual partners with an international background, which aims to provide excellent services and extensive support from the very first contact that patients have with the Clinic until their aftercare to the place of their permanent residence.
The services provided include (among others):
Scheduling appointments and coordinating the provision of medical services
Coordination of admission, hospitalisation and discharge actions
Organisation of translation and interpretation
Management of insurance coverage and charges
Communication between patient, hospital and third parties (insurance companies, etc.)
Support during and after hospitalisation/treatment
How we support you
Strategically located, Euromedica General Clinic of Dodecanese has an extensive ambulance coverage all over the island and a network of cooperating doctors in all touristic zones.
In case of emergency you can reach us by calling the emergency number.
If you wish a doctor to see you in the hotel we can arrange a visit for you and a doctor will come to see you in your hotel room.
Should you decide to come to our clinic on your own please refer to the International Patients' Department for help. The department will support you with any medical assistance you may need and if necessary they will help you to communicate with your international health insurance.
As our hospital is offering medical services in different specialization fields, you can find more information under the section medical services. Should you wish a consultation with a specialized physician or if you have any further questions, please contact us and we will be happy to support you.
Contact the I.P.D.
Τ.: (+30) 22410 45222 & 45280
F: (+30) 22410 45030
E: int@euromedica-rhodes.gr