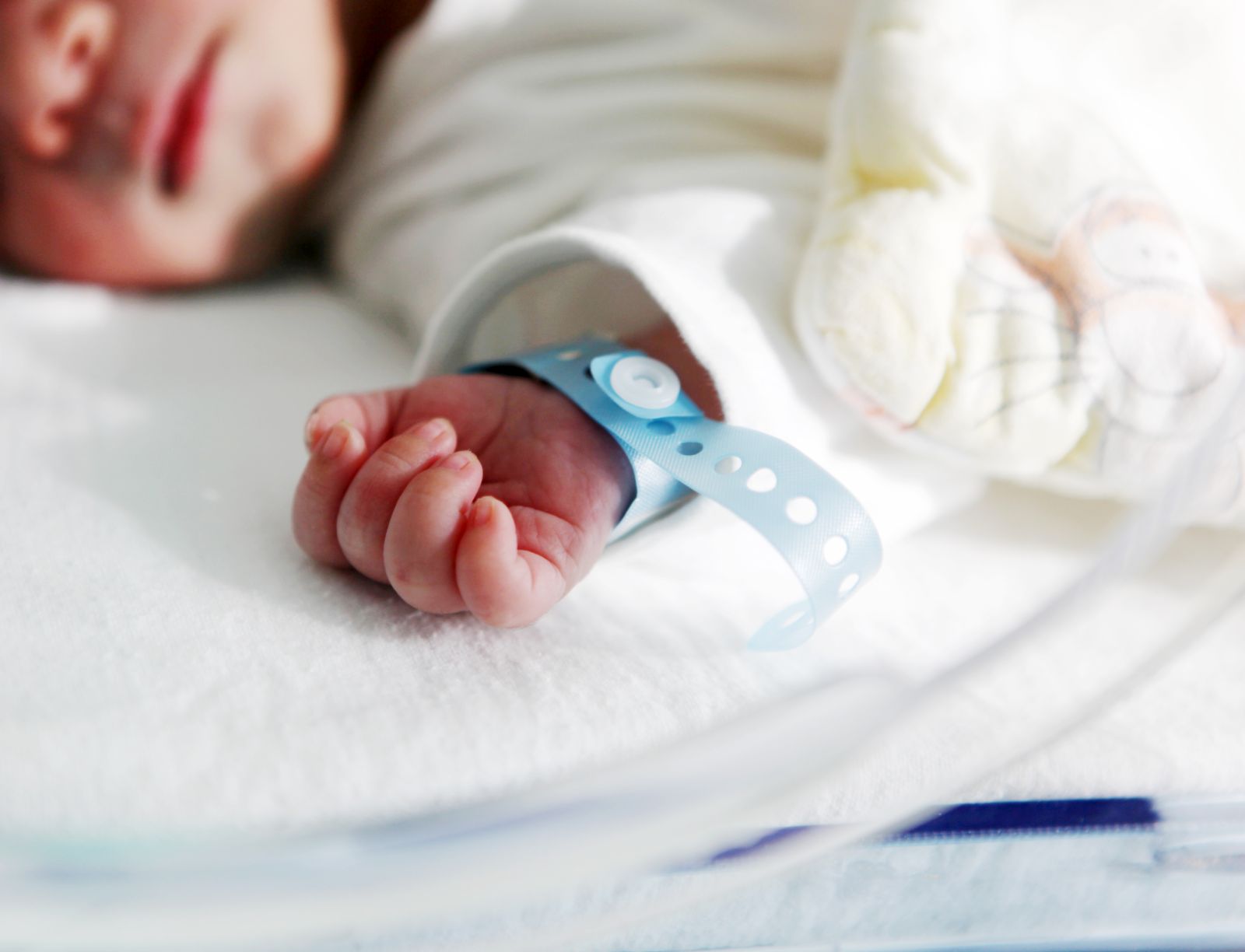 Obstetrics – Gynaecology
The Euromedica General Clinic of Dodecanese has a complete Obstetrics and Gynaecology Department, staffed with highly trained and qualified medical and nursing personnel. The Obstetrics Department has 1 suite, 7 single rooms, 4 double rooms, 1 triple room and 1 quadruple room, as well as 4 rooms for natural childbirth and 1 interventional delivery, fully equipped with state-of-the-art medical equipment. It also has a Neonatal Ward and a 6-bed Level 1 Neonatal Intensive Care Unit, where all newborns are accommodated under the constant care and supervision of specially trained health professionals and with the use of advanced technologies. More specifically, the Obstetrics and Gynaecology Department of our Clinic has:

– 4 delivery rooms and 1 caesarean section
The Euromedica General Clinic of Dodecanese has modern facilities for childbirth and caesarean section, where expectant mothers can welcome their babies in conditions of absolute safety and tranquility. The design of the 4 delivery rooms and 1 caesarean room was made with the aim of creating a familiar environment, where the babies can relax and leave themselves in the care of the specialized medical and nursing staff.

– Neonatal ward
All healthy newborns are accommodated during the first hours of their life in the Neonatal Ward of Euromedica General Clinic of Dodecanese, where the monitoring by neonatologists and midwives is continuous and the protocols for protection from clinic acquired infections are particularly strict. In the Neonatal Ward, in addition to the care of nursing staff, preventive screening is carried out for an early diagnosis of diseases.

– 6 beds in a Level 1 Neonatal Intensive Care Unit (NICU)
Our clinic has a fully equipped Neonatal Intensive Care Unit with 6 beds and state-of-the-art equipment. The Neonatal Intensive Care Unit provides care for newborns from the very first hours of life, as well as for premature newborns, which require special adaptation to the environment (without technical support).

– Qualified staff
The highly trained and experienced medical and nursing staff is at the disposal of patients, ready to provide high quality health care services, always with a human face. Qualified doctors, experienced midwives, but also nursing staff with many years of experience and scientific training – with consistency, reliability, responsibility and respect for the patient – are at your side and constitute the greatest investment of Euromedica General Clinic of Dodecanese.

Wide range of gynecological procedures
The Obstetrics and Gynaecology Department of Euromedica General Clinic of Dodecanese also performs a wide range of gynaecological procedures, both classical and laparoscopic surgery, such as:
Laparoscopic tumour removal
Total laparoscopic hysterectomy
Laparoscopic removal of uterine fibroids
Total hysterectomy
Removal of right / left ovary
Endometrial bleeding
Material obtainment and diagnosis
Laparoscopic removal of lymphomas
Laparoscopic removal of an ovarian cyst
Ovarian cyst removal (left or right)
Total or partial mastectomy
Surgical treatment of ectopic pregnancy (left or right)
Diagnostic laparoscopy
Removal of an endometrial or cervical polyp
Laparoscopic removal of hydrοsalpinx
Laparoscopic symphysiolysis
Total vaginal hysterectomy
Mastectomy with lymph node dissection
Removal of left / right fallopian tube
Curettage and treatment over 3 months